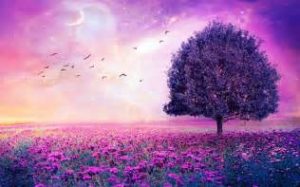 If I am being totally honest, I don't feel 100% sold on the idea that telling myself good things is going to change my life- but how can I ignore so many people- so many successful people who insist that affirmations are life changing.  At the end of my 30 days, I am going to talk about exactly how I did them if you want to see if that might be something that works for you.
Day 1 reflection:
You know, I want to say a caveat to this because there has been research on affirmations enforcing a negative self-perception.  The caveat in my experience is that I attend weekly psychotherapy sessions which means I am more able to accept and let go of negative thoughts.  I also have a good understanding when negative thoughts enter my mind, of where they are coming from.
Yesterday was an interesting day.  It marked day 1 of my affirmation journey.  I read the affirmations from my Can Affirmations Change Your Life? blog post, and imagined images of myself doing things that coincided with what I was affirming.  I saw myself cold calling people, and being accepting when they said no.  I saw myself speaking at events, and being surrounded by other smart and professional therapists.
On day 1, also my son's birthday, I decided to go drop things off at my new office.  While inside, I put my keys down on the table (you know, the ones with the house key, car key, office key).  I walked out of the office ready to embark on our journey to dinner for my son's birthday. BAM!  The door closed.  My husband (who I thought had the keys) looked at me in confusion, "Do you have the keys?"
SHIT
I panicked.  I got overwhelmed.  The kids (4 and 2.5) were running and screaming in the halls of the office.  After all, an empty office building is just like a playground… at least it was for them.  I was frustrated.  I then became overwhelmed because not only did I lock my keys in the office, but I locked my phone.  It was also magical to realize that my husband had left his phone in the car because we thought it would just be a quick trip.  BOY were we wrong.
Have you ever been in a situation where you were at the mercy of others?  Both dressed in sweat pants at 6:30 pm (already dark thanks to the time of year)- we set out to ask someone to use their phone.  Nothing has you feel more negative towards humanity than being an honest person in search of some help.  No one wanted to help us.  I was becoming more frustrated.  I cussed.  I was angry.  I felt like it was all my fault (sound familiar to anyone).  I heard the nasty negative thoughts come at me, "You're so dumb, You always do this shit, Can't you remember anything?" I GAVE UP.
My husband was insisting that someone would help us, but him being a man- definitely wasn't going to get help by himself.  He spotted some women who looked like they might help and started walking.  He called for me to come and I reluctantly followed.  AT LAST, people who would help us.
My mood immediately shifted when we ensured that a family member was coming to help us.  The situation left me thinking about why I gave up, and how these negative thoughts really play a part in my overall functioning.  I literally gave up, like a dog getting shocked, like I had Stockholm syndrome.  OH, I DO have Stockholm syndrome.  IT HIT ME LIKE A TON OF BRICKS!
Growing up with chronic trauma is like a dog getting shocked repeatedly.  You learn to just lay down and accept your fate.  How did that ugliness come up and hit me?  I was too focused on my part in the events, and how I had messed up- that I just assumed that no one would help us.  My life experience (having chronic trauma) truly believed that people are bad.  And of course the few people we did ask that said no- didn't help my cause.
I rebounded very quickly after being affirmed that someone was coming for us.  I told myself, "see- all that stuff isn't true about yourself".  Perhaps a corrective experience?   Has it restored my belief in humanity?  I'm not sure.  It may help me further understand and accept that NO is ok and to accept it with grace and understanding (one of my affirmations).
Overall, I will rate my day yesterday at a 5/10 (the beginning part of the day was great).  Now that you are all familiar with my baseline- we can all really see that transition, if there is a transition
I have 2 toddlers, own my business, and have a surgery scheduled this month.  I'm pretty sure that shit is gunna to hit the fan.  Let's see how my affirmations weigh in!
Day 2 Reflection:
I'm feeling odd.  Yesterday had it's share of everyday mishaps, but something definitely felt easier.  I had to cancel my morning clients thanks to the key fiasco from the night before (my keys to get into one office were locked inside another office 15 miles away).  Not to mention, not having someone to watch my littlest one while it was going on.  I rolled with the punches.  I packed my stuff up including the little lady, and made the journey to the office.  Got my keys, and returned home.  The day went smoothly.
I worked on my computer reaching out to others around me, and creating a new speaking presentation for parents at a school.  My daughter colored next to me while I was doing work, and easily transitioned into lunch, play, and a nap.
Yesterday was just an easy day.  I did notice that around 6 or 7 I got a headache, and the clear signs of a cold (which unfortunately came to full fruition today).  I was frustrated that the night didn't quite go as planned, but was able to notice when I got home that I wasn't in the best of moods.  Before interacting with anyone, I took some me time.  I also decided that I'd be going to bed early for the night.  I checked out at about 9:30 pm for some much needed shut eye.
All in all, I was extremely productive, flexible, and got some good family time in.  All in all, I give yesterday a 7/10.
Day 3 Reflection:
Yesterday- I again started my day out with the list of affirmations I created for my 30 day challenge.  My experience was yet again- very interesting.  Some great things happened, in a big chunks.  People are more interested in me giving talks to their people, and spreading my name- YAY.
I, unfortunately, also got sick with a head cold.  I was making healthy choices, but apparently was sick enough that I forgot to eat.  I had an episode of my blood sugar going down, but quickly rebounded with a little candy- not the healthiest, but it will do when you are about to pass out.  Am I right?
I had a full evening of clients, and had plenty of energy to see out the night despite being ill, and working till 9 having woke up at 4:30 (yes, that early).
The day was great, I published a pod cast, wrote a blog, and updated my facebook account.  It was one of the most productive days I've had in quite some time. I am going to rate my day at another 8/10.
Today's reflection is a little short because I'm not feeling well- but more to come tomorrow!  No rest from affirmations even when I'm sick- maybe it can help me heal faster? Or maybe my hopes are too high?
Day 4 Reflection
SO, Day 4 started off with fighting myself to get up because, I got sick.  Yep, unfortunately the creeping sneeze and runny nose of the day before was NOT just allergies.  Seems to be a cold, or worse a flu… (Who really knows the difference anyways?) Despite my illness, I've been able to experience an evening off the rollercoaster of entrepreneurialism… and it literally is a rollercoaster.
Since starting my affirmations 4 days ago, I've noticed that my mood is a bit more stable. I'm calm.  I have an easier time with the craziness of 2 toddlers and my own business, and I have got a TON of shit done.  For being the giant procrastinator that I am, I'm very proud of myself.
I admit that I did get home and lie down like a roadkill on the stairs.  Face down, arms out, legs below me.  I then proceeded to whine, "I don't wanna be siiiiiiick" like any 30 year old adult would do.  I was quickly reminded that there's no time for being young again when the clock chimed and I realized it was time to go back to the office (I am dedicated… and YES, I warned everyone of my pending illness- don't judge me, I know you go to work sick too).
Day 5
FLOP DAY- totally sick y'all.  I can't even remember what happened yesterday ☹.  IT'S THE DRUGS… (Dayquil). I am going to call today at a 5 because I know it wasn't bad, but I also can't see any major positives.
Day 6
Yesterday was a rough one.  I ended up doing my affirmations- and I have to admit- not that well.  The good news on the other hand is that I had a pretty good day.
I felt confident.  I felt like I was doing everything I could, but a new strange sensation came over me.  It came and told me to SLOW the F*&k down.  I tend to run through life at a pace that I can't even keep up with myself.  I mean, if I think that things aren't going as quickly as I want them- I begin to panic.  I panic despite having huge successes on a daily if not more times per day than other.  I found myself slowing down yesterday and realizing all of the positive things that were happening to me in my life.  People are starting to gain interest in what I do, and what I know- and my dream of de-stigmatizing mental health and raising awareness about trauma is slowly coming to fruition.  Maybe that's crazy, but at least it is beginning on a small scale.  Preparing me for the large scale way that my dreams will come true.  I know that if I work hard, things happen.  I know that what I work towards on a daily basis will happen. Maybe not in the way I am planning or thinking- but it will.  I am rating today at a 7.
Day 7 Reflection:
Yesterday was day 7 of my 30 day affirmation challenge.  Today was the first time that SOMEONE ELSE noticed positive changes.  Now, I have been making a lot of major changes in my behavior and life prior to taking on this challenge, but I think it says something that after a week of this challenge a family member commented that I am doing better in an area that I have a 13 week goal in.
I'm sure you are wondering (or maybe not) what it is that has changed so much.  Well, one of my goals in my journal is to improve connectedness with family.  As someone who struggles with connectedness, I have to really take step to connect.  Usually, I feel very connected, but those around feel I am disconnected and engulfed by my goal and tendency to focus on myself as a therapist (it is highly related to my purpose and meaning in life, afterall).  Th felt super vulnerable saying that, btw.  We all have our struggles, and one of mine is reminding myself that my family members feel connected in different ways.  So, on day 7 of my challenge- my husband looked at me while I was in the kitchen (unaware of my goal btw) and stated, "You are really thinking about me and taking a lot of time to connect with me".  GOAL PROGRESS- real 3rd party information that whatever I am doing IS WORKING.
Whether it be affirmations or something else- I am happy to say that it's all working.  I rate yesterday a 9/10.
[BTW, I have a strange time frame for my goal because I currently am using an awesome goal planning journal called The Best Self Journal.  Pretty much you set up 3 different goals for the 13 weeks, and you then make up your goals for each week, each day, etc.  It's awesome because there is plenty of room to write notes, and includes daily gratitude and self reflection sections.  I highly recommend it!  I have made amazing strides on my goals while also being able to look at the areas where I have goals, but continue to struggle.  You can find The Best Self Journal by clicking the link- yes, it is an affiliate link, yes, I do get money if you buy off of it- but what's the harm in helping a helper out?]
Stay tuned for next week's successes!