Gaslighting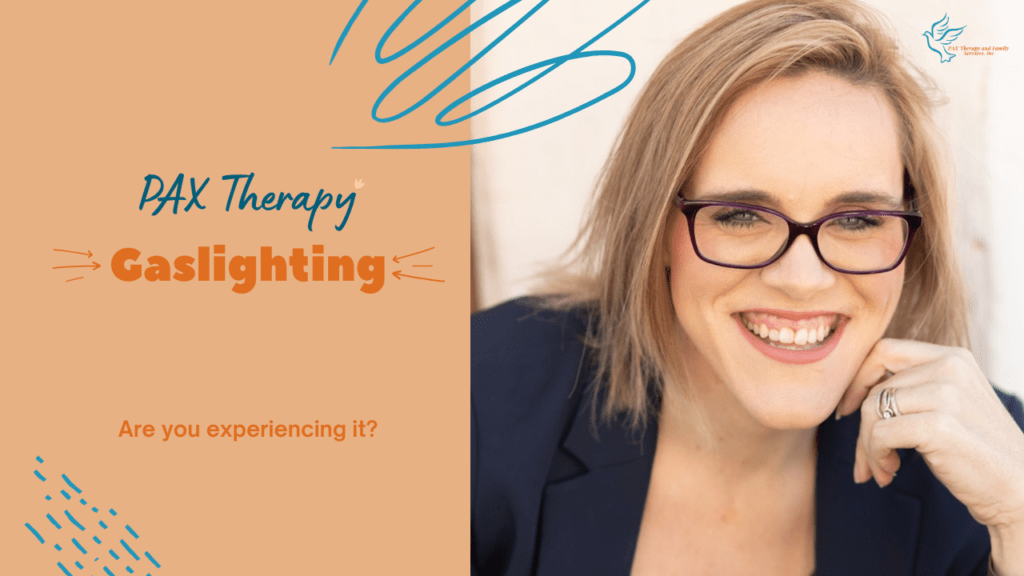 What is gaslighting?  How do you know if you are being gaslit?  Click on the photo above or this link to check out our youtube video: https://www.youtube.com/watch?v=kwFK0Gx_Jj4
Gaslighting
So what I wanna talk about today is gas lighting. It gets thrown around a lot. It's talked about on social media. I see memes on it. I see videos on it. And so I wanna get mine out there. So hopefully you can hear from a licensed professional about what gaslighting is, maybe what kind of damage it does and how you can distinguish if it's happening to you. So when you experiencing gaslighting usually it's being done to you by someone else, usually a close relationship. So think spouses, partners, close friends, family members. They often use gas lighting as a way to manipulate and control situations..
Like I'll give an obvious example. You see this guy and you say, "The sky is blue", but the person who's gas lighting you may look and say, "No, it's definitely green. It's so green. You definitely need to get your eyes checked. Cuz I think there's something wrong with the way that you're seeing the sky." You can notice in the gas lighting, there's the actual statement, the lie that sky is actually green, and then there's like the systematic break down of who you are as a person. That there's something wrong with you or that there something that you are not seeing and therefore that's why you must believe their truth. So in essence, gaslighting is the use of coercive methods in order for you to believe a reality, that isn't true and that is done for control purposes.
So some people might hear this in relationships. Someone who gaslights might tell you to not go out with your friends because your friends are telling you things about them and trying to get you to break up. They'll then use anything that you bring back from your friends that you talk about openly. You think you're in a trusting relationship, but they'll use what you say in order to throw it back to you. "See, I told you Susie, whatever her name is like, she just doesn't like me. I told you that they're just jealous of you, that they're in a you're in a relationship." Gaslighitng is often systematically implemented to limit your exposure to other people, isolate you…  And that is again done as a way of gaining control. You usually see gaslighting happen a lot with the cluster B personality disorders, which include the narcissistic personality disorder, borderline personality disorder, uh, anti-social personality disorder (A lot of people know them as sociopaths).