Burnout and Turnover vs Wellness and Retention
Turnover is a MASSIVE problem. It reaks financial havoc, and for some
companies and industries disastrous.  The 5 year turnover rate for the healthcare industry is 100.5%.  Can you believe that? Well, it gets worse. In the legal field the 5 year turnover rate is 125%.  This is a huge problem.  The loss of any staff results in a loss of 1.5x their salary and benefits package.  So every 5 years, a payroll of $5 million results in a loss of $7.5 Million dollars. The choice words you just said in your head… are my sentiments exactly.  Not only is turnover an issue, but BURNOUT causes an even bigger loss due to lack of productivity, team culture problems, toxicity in the workplace that increases turnover.  Gallup reports that the financial impact is 34% of an employees wage.  So, 34,000 of a 100,000 wage is BURNED by burnout. Now multiply that by average salary of an RN or the average salary of an associate lawer?  Ouch.
So, there is clearly a problem.  A problem that is hurting the health and legal professions in a way that has never been seen before in a pre-pandemic world.
What's the solution?
The PAX Systemic Wellness and Retention Initiative.  Scroll down to learn more about the causes of burnout and turnover, and HERE to the outline of how the PAX Systemic Wellness and Retention Initiative works and how it can work for your organization.
Understanding the causes of BURNOUT
Employee burnout is so real.  There are some industries where burnout is especially high and where PAX is aimed to reduce and mitigate its effects on a systemic level.  Those two areas are the health and legal professions.  Why is burn out so high in these 2 fields?  Easy.  The content of the work is highly stressful, and many of them are dependent on external systems for support.  Systems that haven't always been so open to the root causes of employee burn out and turnover.
What's changed?  The workforce has changed.  Why have they changed?  The incoming workforce is fresh off of a world wide pandemic that forced attention onto their work, and put a magnifying glass on the reality of their mental health.  The pandemic simultaneously caused an EPIPHANY that LIVING is more important than working AND a REALIZATION that our MENTAL WELLNESS has been LONG OVERDUE for a check up, tune up, and in a lot of cases- a total overhaul.
As employers, it may be a struggle to see how you play a role in employee health and wellness.  Honestly, it's a moot point.  It's a moot point because whether or note the company had accountability or responsibility in the creation of the issue, it now has a keen awareness of how these issues are affective productivity, engagement, burnout, and turnover.  The individual wellness of staff is either causing you rewards OR massive bleed out.
The fix?  It's a 3 point process that is outlined below in: The PAX Systemic Wellness and Retention Initiative as well as in our white paper that you can sign up and receive a FREE COPY!
Factors the Promote Wellness and Retention While Decreasing Burnout and Turnover
There are a few things that really contribute to retention and wellness: A great leader, fair wages, stability, safety, community, autonomy, and a work life balance.
The most commonly cited reasons for people staying (or leaving): good pay and a good boss.  Pay is secondary to a culture and atmosphere that makes people WANT to work somewhere.  A good boss, a real leader, is able to promote 3 major outcomes on their teams: Accountability, Innovation, and Motivation (A.I.M. for short).  So, what employees really value is the atmosphere that a leader creates and promotes.  Our White paper goes into more depth about how a leader can get better A.I.M. through our proprietary system of leadership development: The CORE Leadership V.I.B.E.  Want to know more?  You can download the white paper.  If you feel connected already- set up a call and find out how we work, and how we can help.
Fair wages are necessary. Unfortunately, there isn't much a wellness and retention program can do to improve wages.  We work with companies that pay at least industry standard, in order to not create or compete with confounding variables outside the control and effects of our program.
Now the next factors of stability, safety, community, autonomy and work life balance are all part the systems and supports that any given organization has in place.  Sure, you may have an EAP, but most companies report a 5% utilization.  In addition, EAP's don't create individualized systemic plans and solutions to solve YOUR organizations unique needs.  EAP's are band-aid solutions that are worth what you pay for them, but just don't compete with what a nurse, doctor… or the lawyer suing the place you fell can do. 
Our assessment and evaluation sets us apart from other wellness programs or EAPS.  Our program is designed to merge the power of consulting with the resources, wellness, and health that a wellness program offers. 
S
o, what's the process for better wellness and retention?
We work with your HR teams on a 3 part process focused on inspiring and motivating leadership development, targeting in on core problems through our assessment and evaluation, implementation and ongoing maintenance of a detailed plan built just for your company.  One of the best parts?  Ongoing support for your HR who is burning out at even FASTER rates than your frontline staff.
The PAX Systemic Wellness and Retention Initiative
This Initiative is based on a 3 part process:
1. Creating and inspiring Accountable, Innovative, and Motivated Leaders through annual Leadership events and training.
2. Comprehensive systemic assessment and evaluation of an organizations major problem areas through reverse engineering of reported issues.
3. Implementation of a targeted plan that includes both individual wellness and systemic retention including therapeutic resources, training and events, consulting, etc.
The initiative is rooted in Krissy Martinez's methodology of improving accountability, motivation, and innovation through implementing a 4 part foundational method to help leaders and staff integrate themselves seamlessly into the work place, feel more connected, authentic, and feel purpose.  If you want to know more about the methodology- sign up to get the White Paper that goes into detail about the methodology.  You can get it by clicking on the buttons, or clicking this link HERE.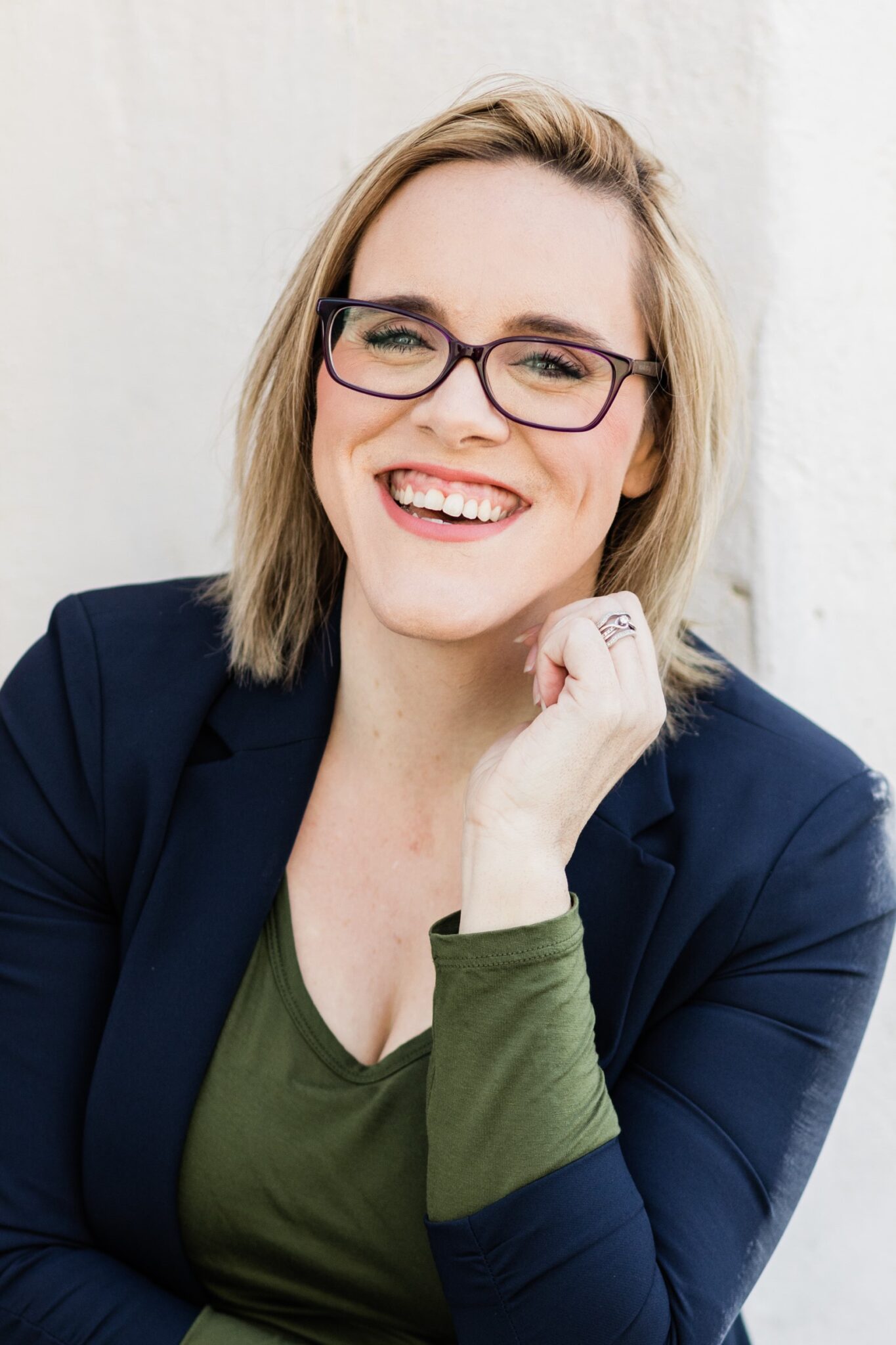 Krissy Martinez
Kristin Martinez is the CEO of PAX Therapy and Family Services and the Head Consultant and Keynote Speaker at Krissy Speaks.  Krissy is dedicated to making lasting change in the workforce, and re-establishing employers as a place people can hang their hat until retirement.  Burnout and Turnover is hurting morale, and causing exponential burnout and retention issues.  Krissy's mission is to create leaders that inspire, motivate, and build accountability simultaneously working with individuals and systems to step forward with wellness and retention as top goals for their workforce.
Krissy's Accomplishments:
Krissy Martinez is the CEO and Founder of PAX Therapy and Family Services inc, a multi-million dollar mental health corporation.  She began her work as a Licensed Marriage and Family Therapist specializing in systems and existential theories.  Her work has brought her in contact with hundreds of clients per year and eventually launched her into the world of leadership.  Prior to opening PAX, Krissy worked at nonprofit and government agencies in various capacities and has a history as a director in a distribution company.  Krissy was tired of being used, unseen, and unheard in her various roles, and wanted to do business differently- especially as a mother. She wanted something different for her children.  She wanted to be able to relax, have fun, and be herself again.  She wanted to wash away what working in toxic work environments had done.  Krissy launched her company with 2 children and has grown her company and her family into what it is from 2017 to the present.  Krissy is dedicated to economics, leadership, and a business model that honors individual strengths that work together as a whole. Krissy believes that healthy systems create healthy employees, and healthy employees are loyal and internally motivated team members.  On her journey, Krissy created a unique leadership methodology that is rooted in her expertise in systems and existential theories.  Theories that have shaped her life without her awareness, and theories that she utilizes as a leader and a mother.  Krissy wants everyone to get better A.I.M by using their CORE Leadership V.I.B.E. She believes every leader can elicit loyalty, motivation, and longevity in teams. Krissy believes that when you wash away the self-doubt, the yes-man, the leaving yourself at the door and begin to live in the freedom of your authentic self and individual message: you BECOME a leader because YOU are a LEADER.